Reviews
Olga, Netherlands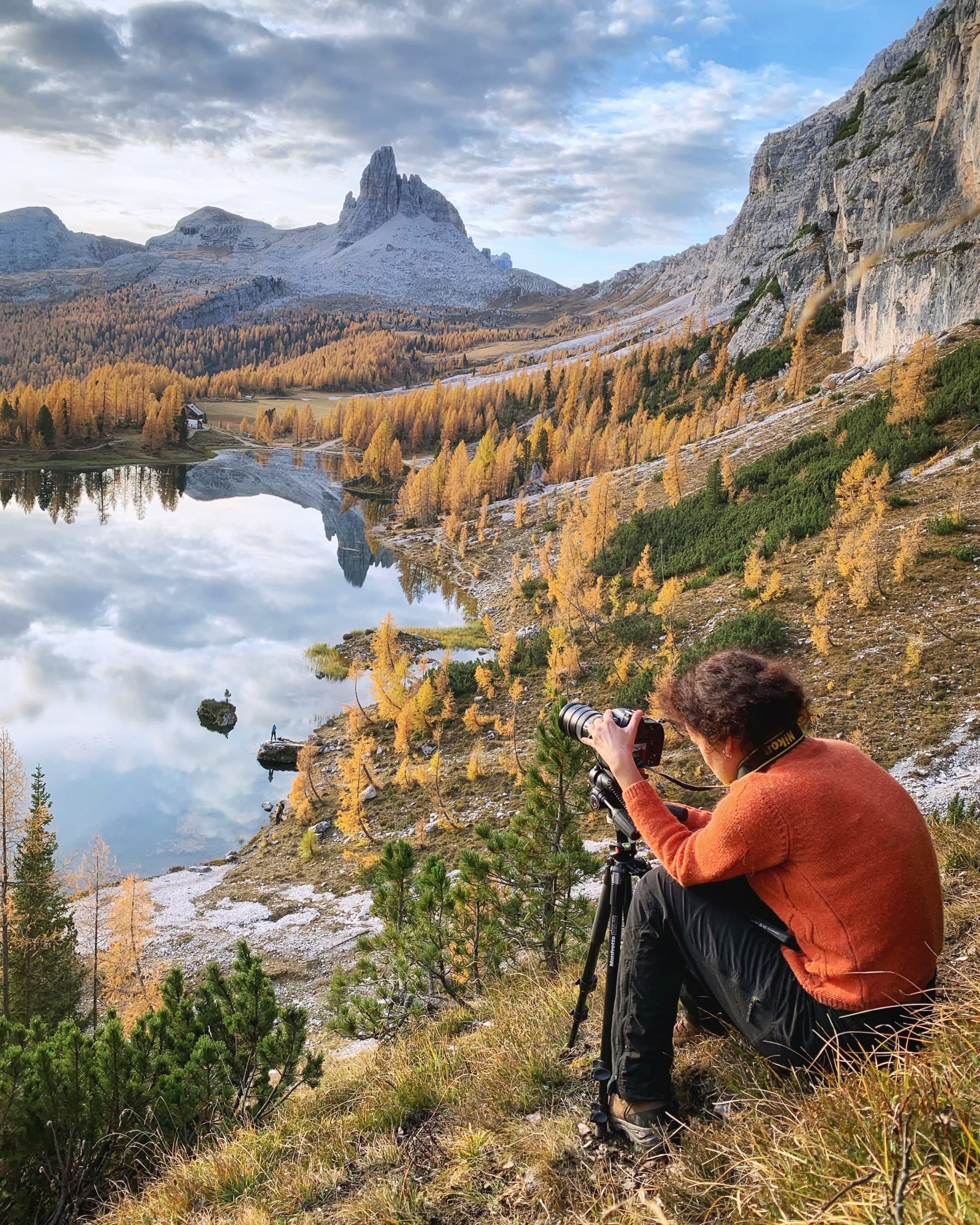 I went with Oleg on a photo tour to the Dolomites in October 2019. This photo tour really impressed me and I keep the warmest memories  about it! It was excellently organized, including precise pick up time, nice hotels, well-planned route and great restaurants with local food. We visited the most famous photo locations in the Dolomites, but also explored the area to search for less known but beautiful places to photograph. We always were in the right places and at the right time to take photos at the most favorable conditions during sunrises and sunsets. Oleg is really enthusiastic and dedicated photographer! He is very supportive, always gives practical advices on the settings and the most advantageous angles for the best photo even in classical photo locations. I learned a lot of tricks and enjoyed his easy going and creative attitude. Oleg is very warm, positive and easy in communication person, he is readily willing to share his experience and help people to grow their skills. It was really my pleasure to join this trip and share the passion for nature and photography! Oleg, thank you for the great organization, inspiration and experience!
Scott, USA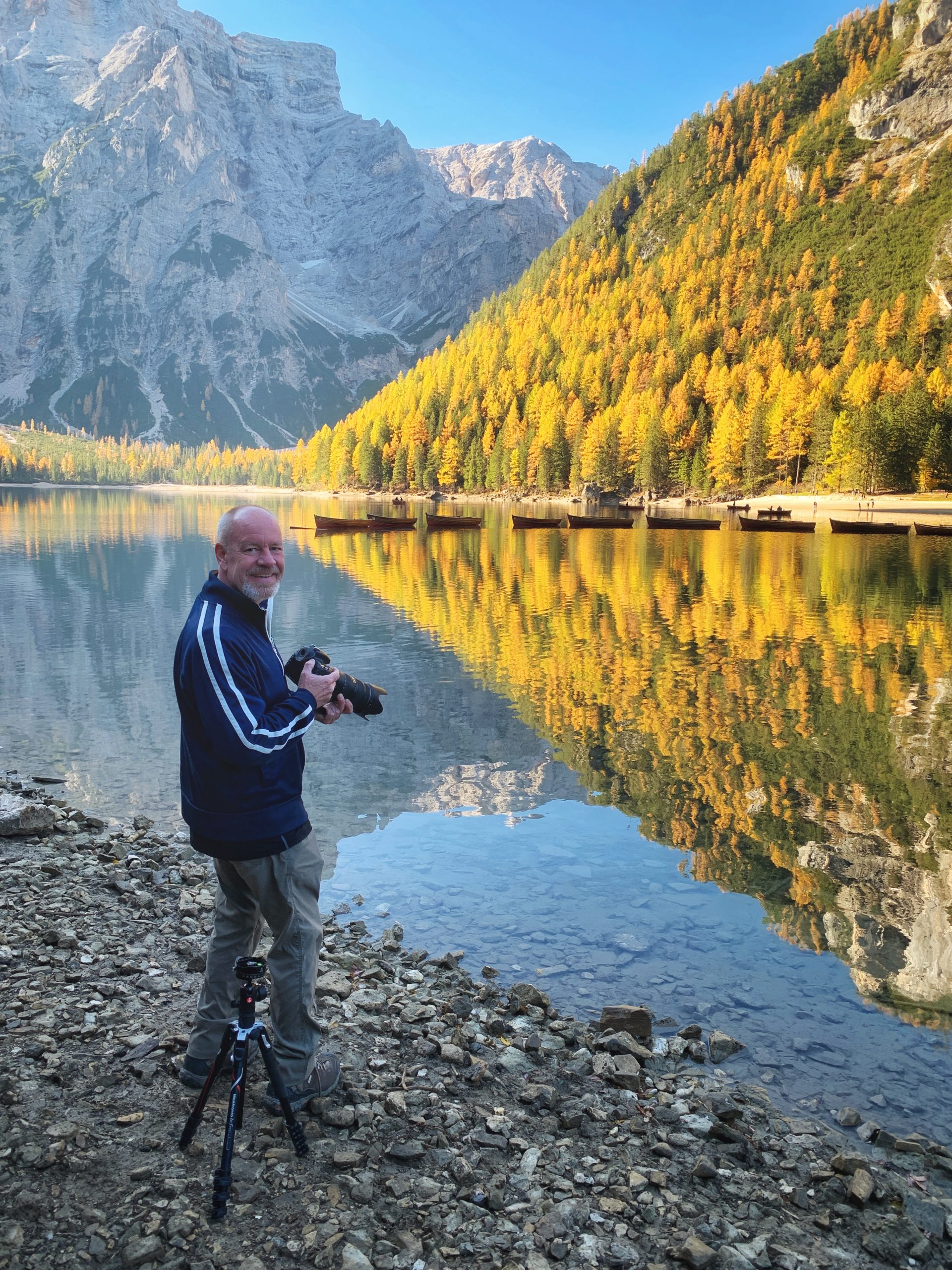 If you have never gone on an Oleg Rest photo workshop, sign up now! You will not regret it! I cannot say enough, or recommend it highly enough. I recently returned from two of Oleg's back-to-back workshops in Slovenia and the Italian Dolomites, and was blown-away.  It literally took me three weeks to come back to reality though I was back home already!

Oleg is different than many other workshop leaders in that he will do whatever it takes to make this an unforgettable experience for you.  The minute you get out of the car with your camera, you get the sense that this workshop is just for you.  Oleg is as selfless as he is talented, and so generous with his time and sharing of his skills. The workshops took us on journeys through parts of Europe I will never ever forget. Oleg made sure we photographed the best places, in the best light.  This often meant moving around quickly from one location to another, and this whirlwind of activity made for one of the most amazing, eye-opening experiences of my life.

The level of learning exceeded my expectations, and the quality of my photographs now shows that.  These workshops re-set my own passion for photography into high gear, and has motivated me to learn more

The small workshop size made it comfortable to ask questions and get help, and the communication was exceptional. We bonded as a group in both workshops, and will take this once-in-a-lifetime experience into our future as emerging photographers.

Oleg's love of photography is only matched by his appreciation of the nature that surrounded us, and the heart-felt passion he shows for teaching photographers all that he knows. While he shows you how to take better photographs, the real differentiator is that he teaches you how to tap into the energy and light of a particular location.  It makes all the difference when you see the end result!

I absolutely recommend Oleg Rest workshops for your photographic development!
Lucia, USA
If you crave pristine, exotic locations to photograph along side seasoned travel professional photographers in a small group settings, Oleg Rest & Robert Bilos Photography tour fit the bill. I would like to thank both of them for all their planning, preparation and worry they put into it, and thank you for getting the group around safely. I experienced and photographed so many beautiful sights at The Dolomites and received so many valuable personal photography instructions from Oleg & Robert. They are genuinely talented, humble and helpful. It was a great experience, and I would definitely consider being a return customer!
Terry and Esther, Hong Kong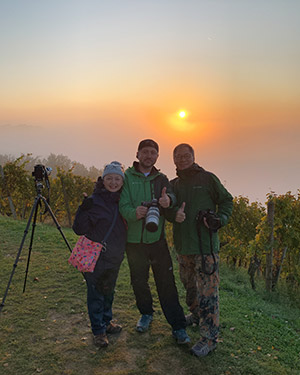 We joined Oleg and Robert for a 7 days photography tour in beautiful  Slovenia.
Number of tour members was just right. They know where and when to go for the best
shots. Sunrises and sunsets at the right spots and good timing. Besides, they share
their knowledge and advanced our  photographic skills. They also chose some good
places for food and had great fun. Thank you for an enjoyable, considering, caring,
funny and crazy accompany. We plan to join them again for the next trip.
Zita, Hungary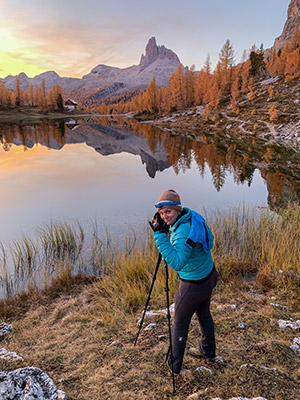 This Dolomites workshop was my first landscape photography workshop experience.
Before that I just travel alone or with my friends. I was so excited about this, because
our guides was two professional photographers, Oleg and Robert! During the workshop
I learned a lot from them about photography techniques, and editing tricks. We were
lucky with the great weather, we saw beautiful colors and spots. The guys motivated us
to wake up early, for shooting sunrises. I'm so satisfied with my trekking conditions, and
it absolutely worth it! I have many many beautiful pictures, and beautiful moments at the
spots! The hotels were great, we had a delicious breakfast after the hard hikes, and we were
eating original Italian foods at the evenings in friendly restaurants! We had a great
photography group with good vibe!! A lot of laughs with good coffees and cakes! 🙂 I hope I will return to Dolomites again with these 2 photographer guys!
Ekaterina, Moscow, Russia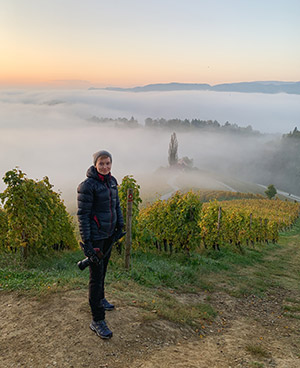 Tour to Slovenia in 2019 was the first photo tour in my life, as I started to learn photography only half a
year ago.  I chose it because I was greatly impressed by stunning landscape photos of Oleg in his
Instagram, and during the tour we visited these beautiful locations. The organization, itinerary of the tour were excellent. Being a beginner in photography, I received professional advice and help as regards approach to making
pictures, photography techniques from Oleg and his colleague Robert always when needed, and they
were right to the point. I enjoyed the beauty of Slovenian nature in its most impressive period of 'golden' autumn in October, and learnt many useful photo hints. Thank you very much!
Steven, New Jersey, USA
I signed up for the Tuscany Workshop in May 2019 with Oleg Rest having only seen his pictures and workshop itinerary online. It turned out to be an awesome decision as this was the best photography experience I could have imagined. Oleg picked me up upon my arrival at the Rome airport and we drove to the beautiful countryside of Tuscany. The villa we would call home for the week sits on a large hill overlooking rolling hills with a 360 degree view. That view alone may have been worth the entire trip. We spent the entire week immersed in photography, waking up before dawn each morning to shoot sunrise. Each morning we went to an epic location. Oleg would offer any advice/help that was needed to capture that morning's shoot. Each afternoon was spent exploring an ancient city and shooting street scenes. Evening was dedicated to sunset, and again each location was better than the next. Breakfast and dinner was at the Villa, and lunch was at a different city each day.
Oleg also provided me with a separate session on Lightroom and Photoshop, which served to
help with invaluable tips for editing.
It was a truly magical experience, one I would recommend wholeh eartedly to any photo
enthusiast.
Backstage