Deposit required:
500€ (non-refundable)
Payment in full:
90 days before starting date
Location:
Dolomites (Italy)
Clear emerald green lakes, magnificent mountain ranges, sharp peaks, grassy meadows, picturesque valleys and deep gorges make the Dolomite Alps a unique plqce of attraction both for photographers and lovers of nature from all over the world. The Dolomites are for a good reason under the UNESCO world's heritage protection. I invite you to join an unforgettable breathtaking adventure to this unique natural monument.
Day 1
We meet at Munich airport at 11 am and head towards the hotel. After introductions and unpacking, we will exchange some basic information. At sunset we will photoshoot Lago di Misurina, a beautiful natural lake with reflections of picturesque mountain peaks.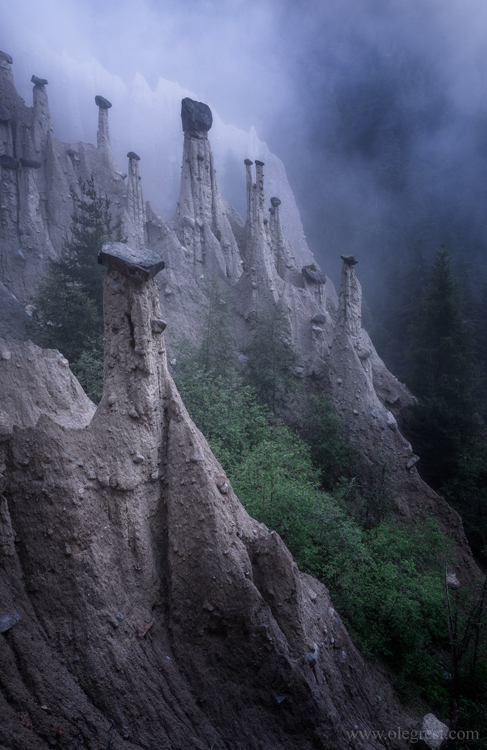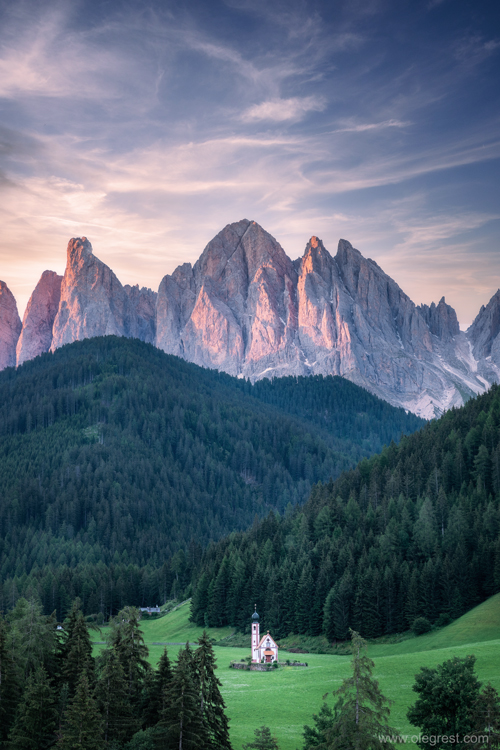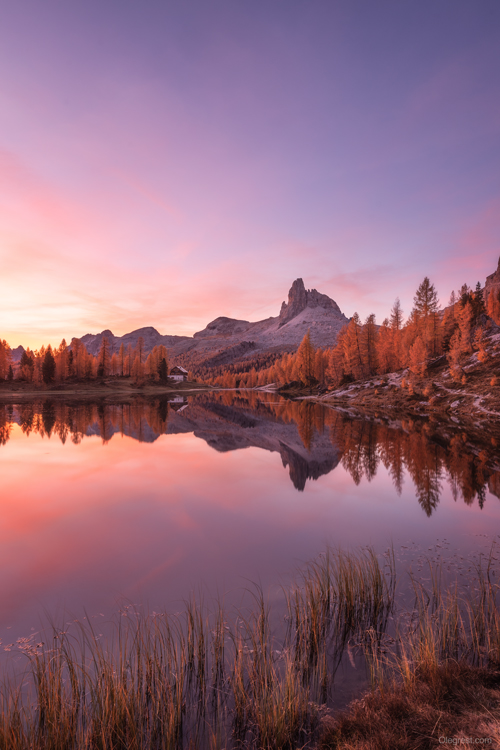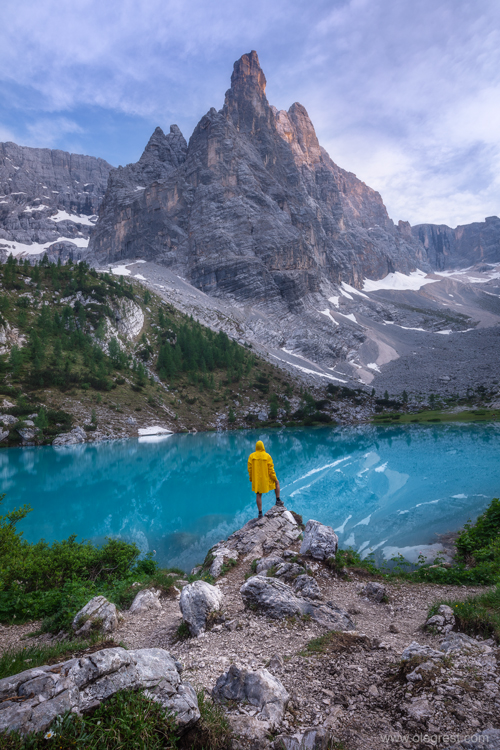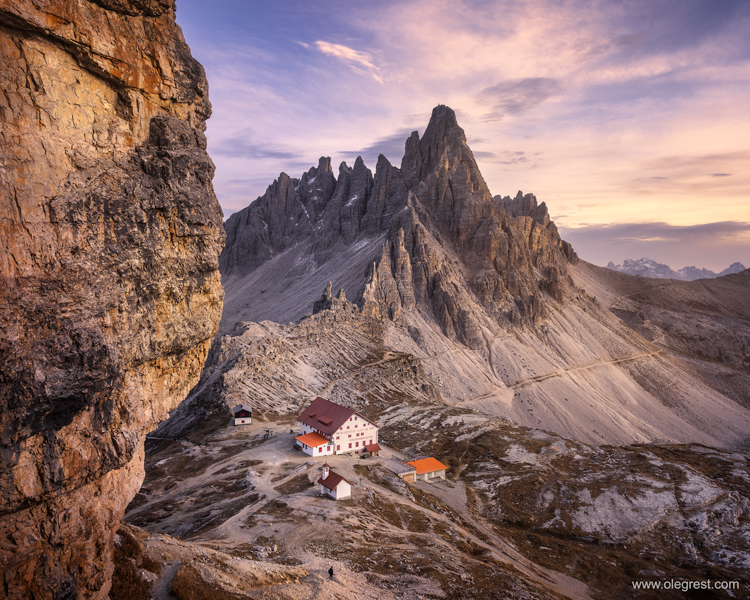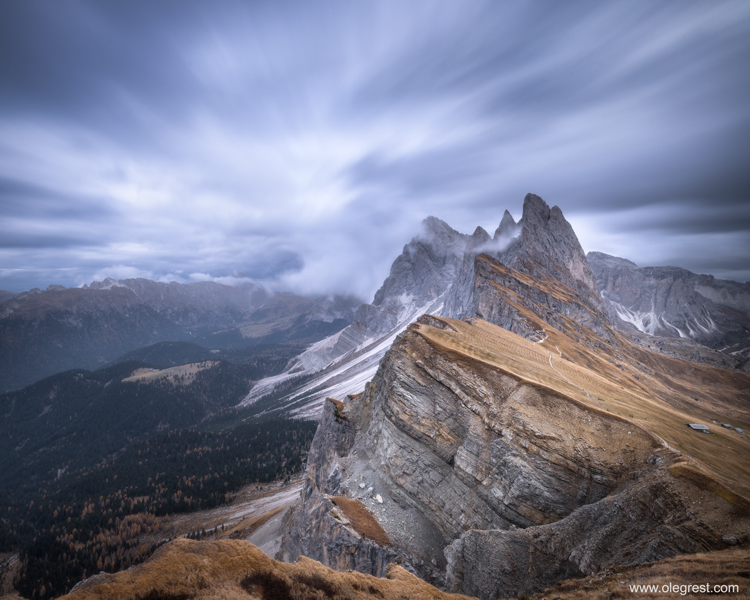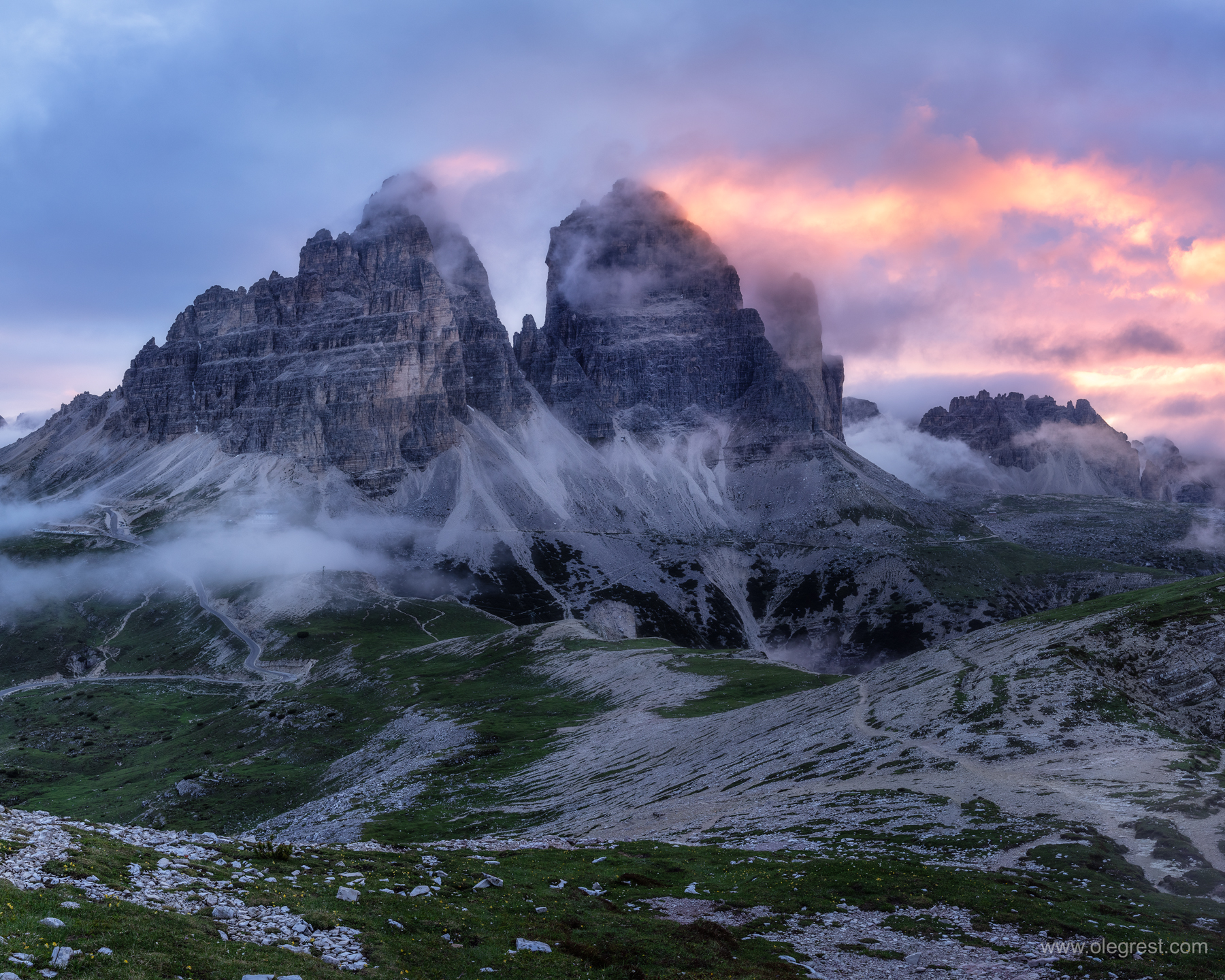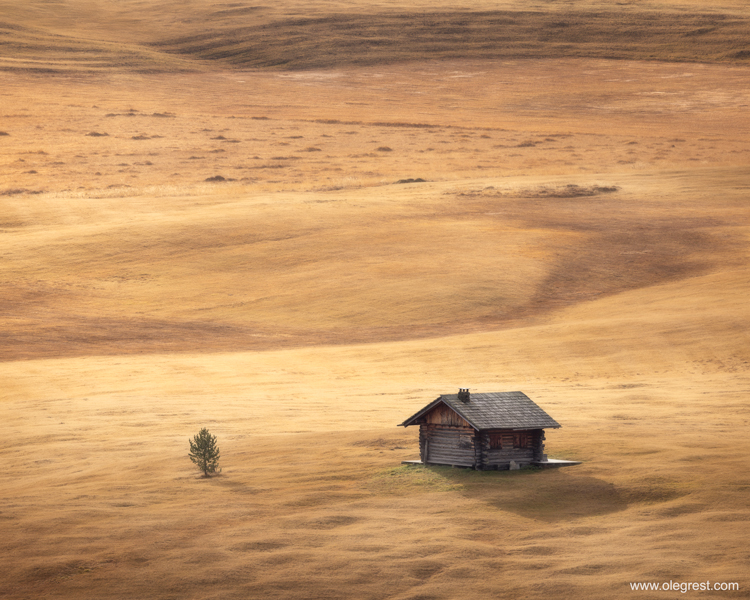 Day 2
We will meet sunrise at Lago di Braies, one of the most beautiful lakes in the Alps. A fantastic way to start a day on this astonishing location both for photoshoot and pleasant hiking. Afternoon and sunset photoshoot will take place at Passo Giau, impressive views guaranteed!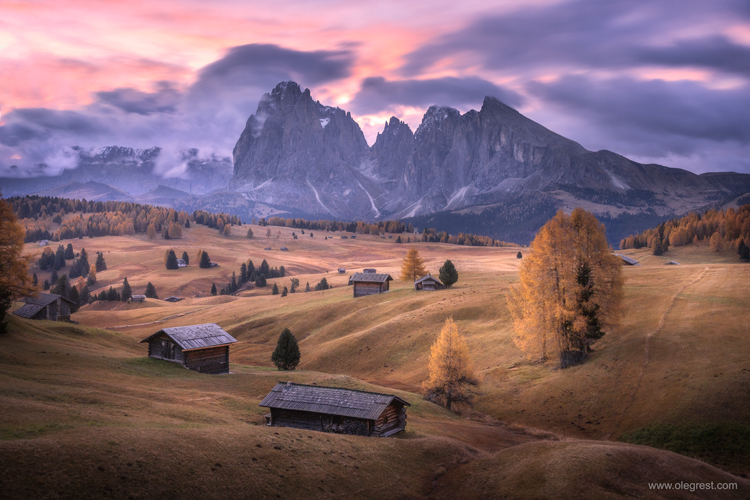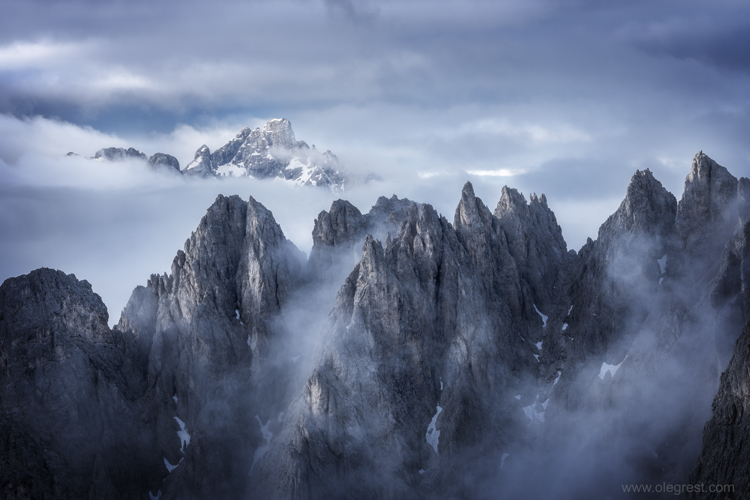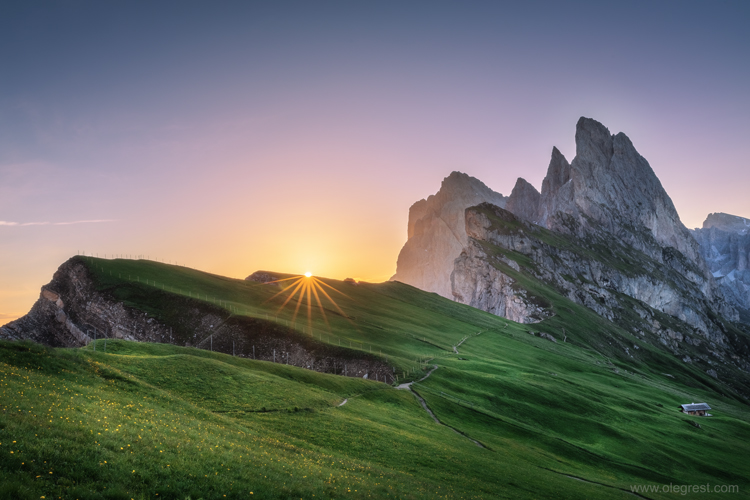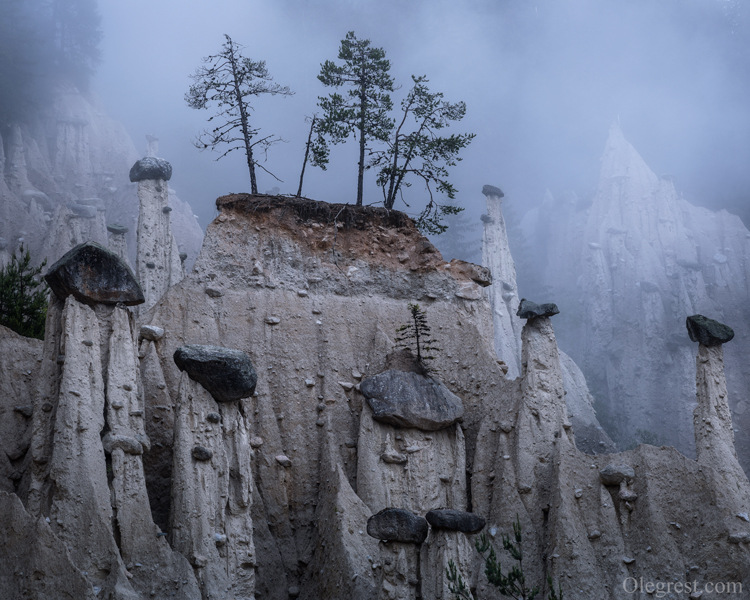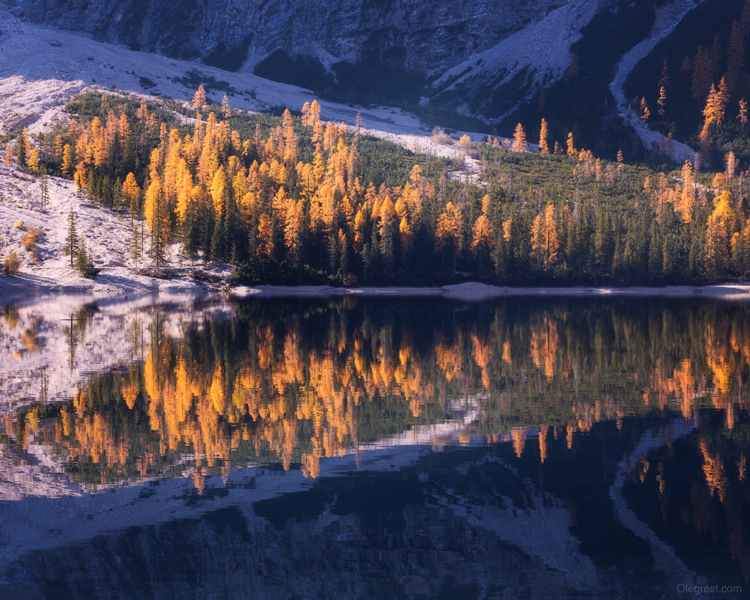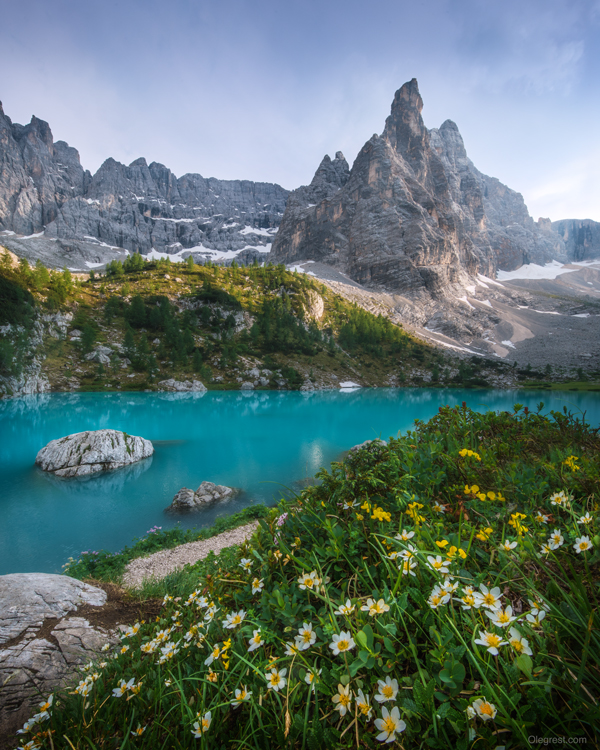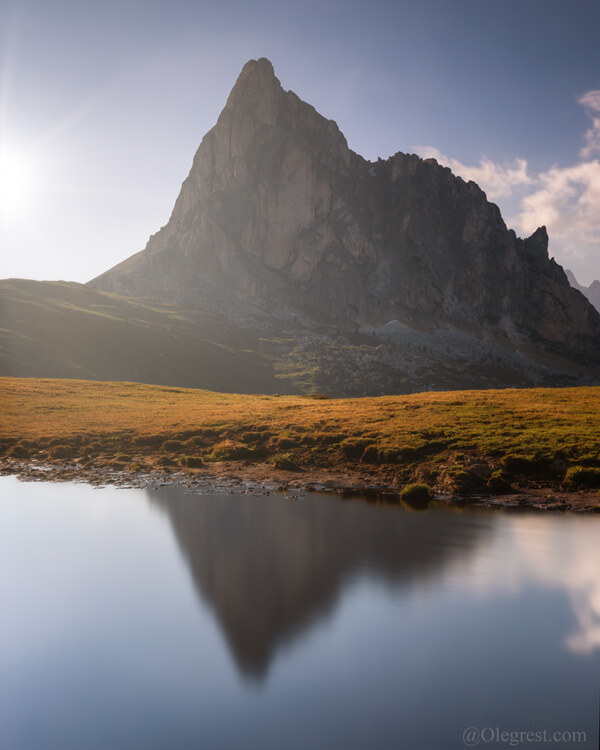 Day 3
Lago Landro is a marvellous natural lake, with majestic peaks of Monte Cristallo mountain in the background. If the weather is good, we will witness an impressive dawn glow of the mountain peaks. If the water levels are low at Lago Landro, we will depart for Lago Federa by special 4&4 vehicle to enjoy striking autumn landscape! In the afternoon, after a 30-minute walk from Passo Falzarego we arrive at Limides lake, one of the most remarkable destinations of the Dolomites. Surrounded by mountains, this location will provide us with various perspectives.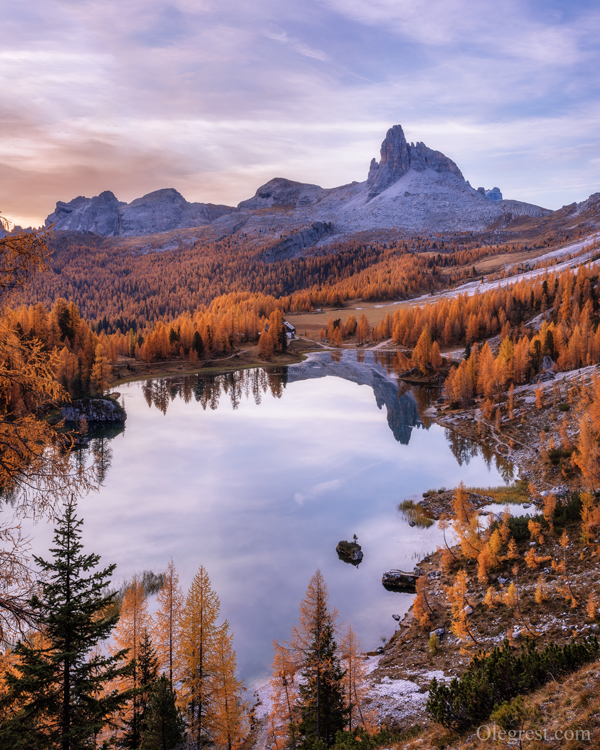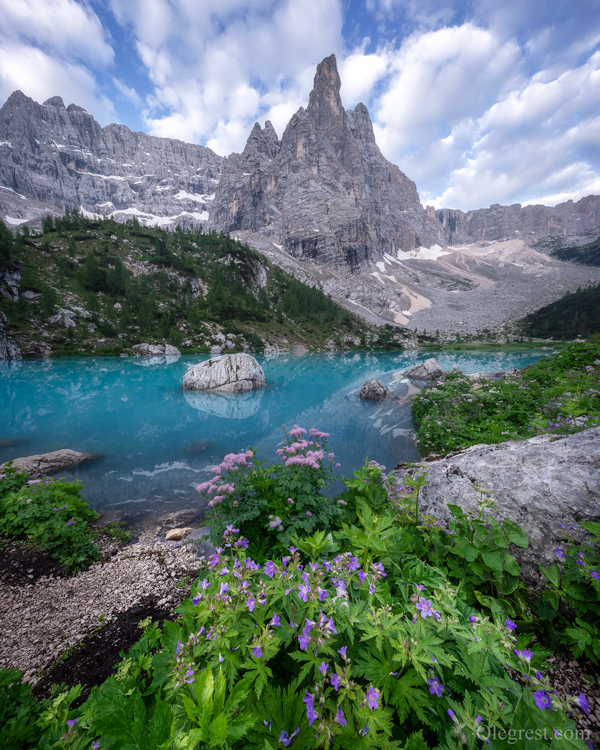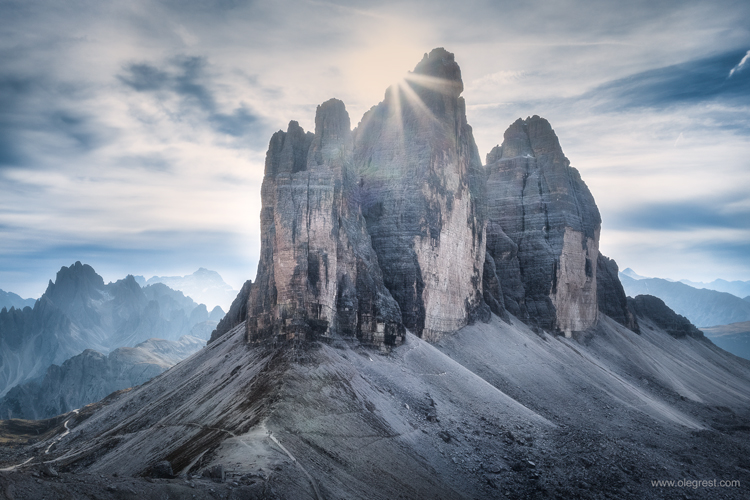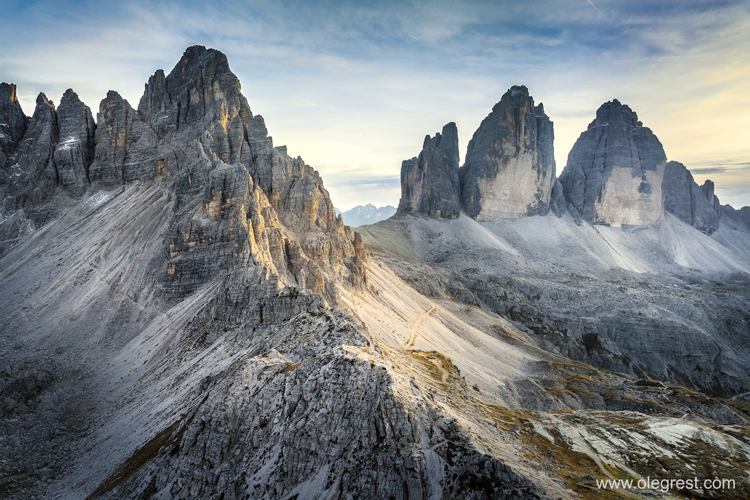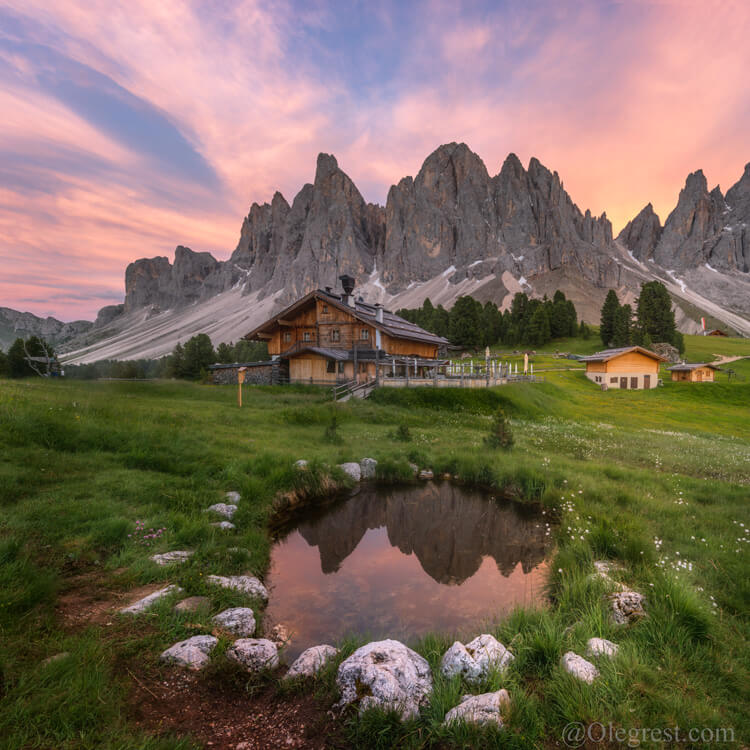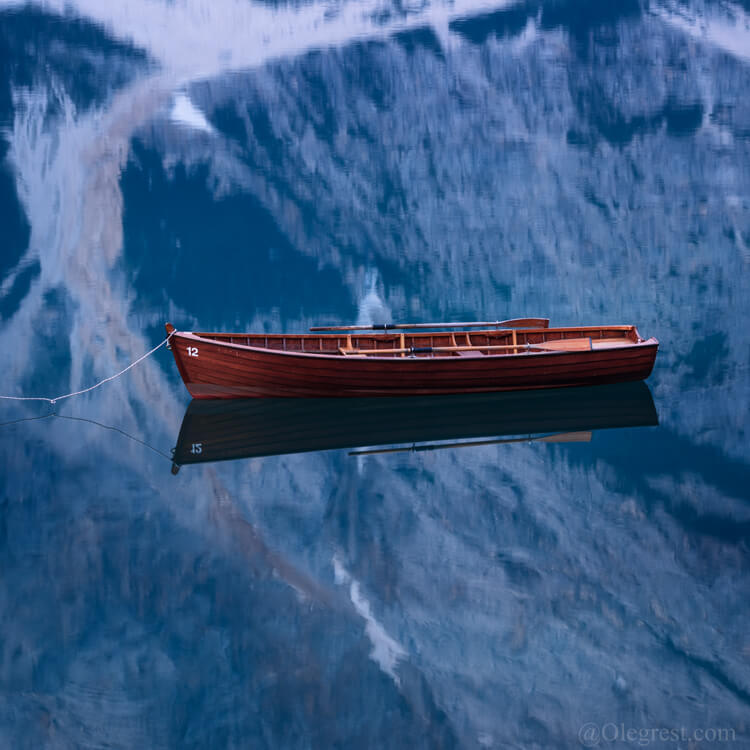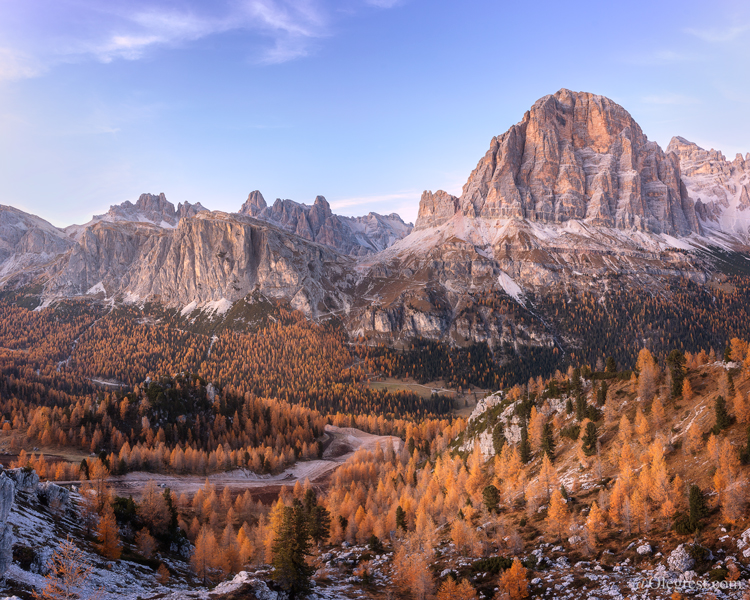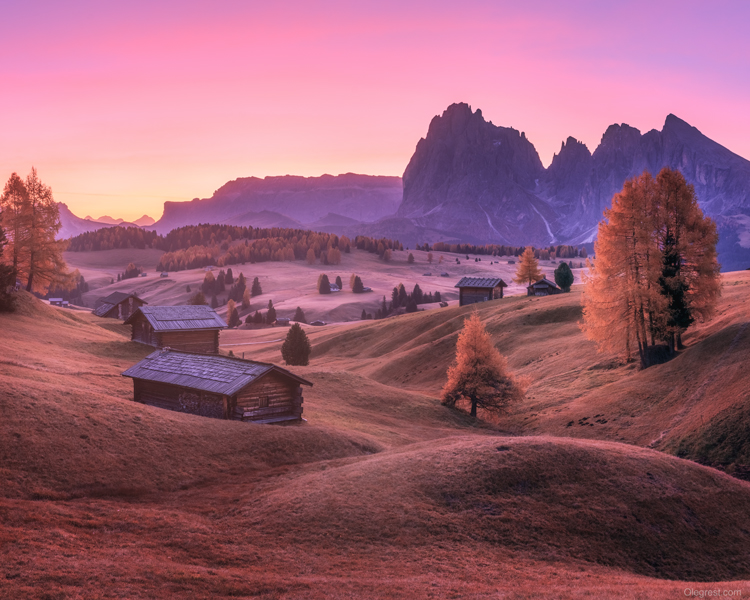 Day 4
The sunrise shooting will take place at Lago Antorno, an alluring natural lake. In the background we will see Tre Cime di Lavaredo, one of the most majestic mountain peaks in the world, reflecting in the lake's water. After breakfast, we drive towards the west part of the Dolomites and check in at the hotel. Our first afternoon destination will be Santa Maddalena in Funes valley, one of the loveliest and the most popular places of the region. Our sunset location is a small church of Santa Maddalena in its magnificent, breath-taking surroundings.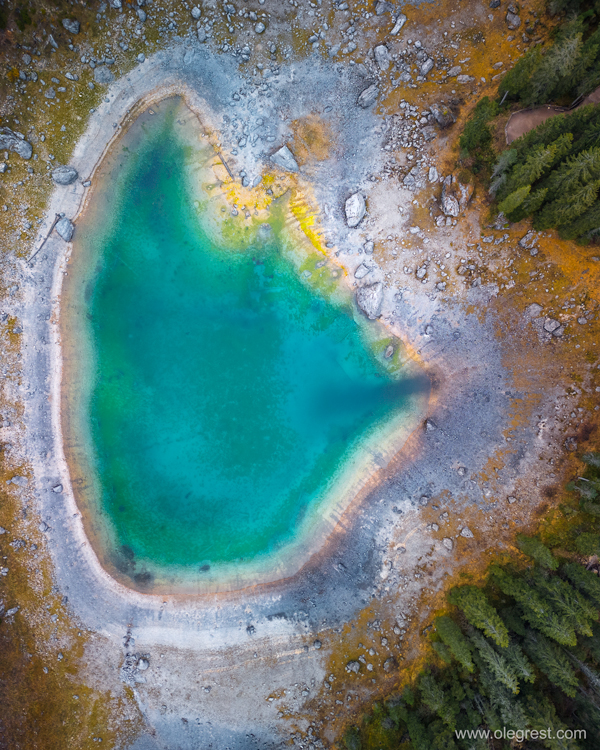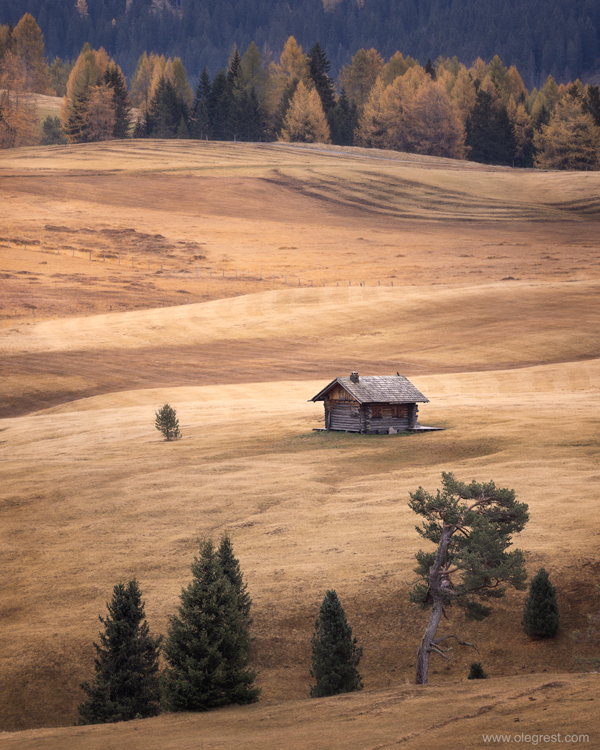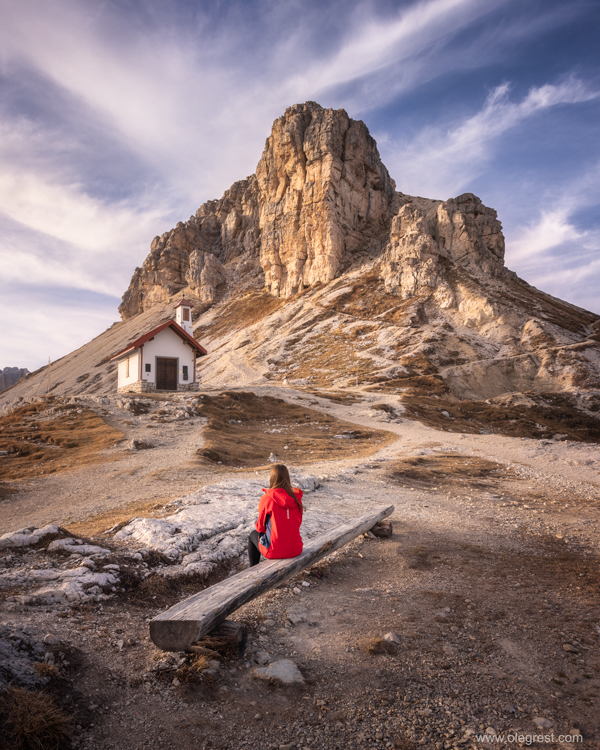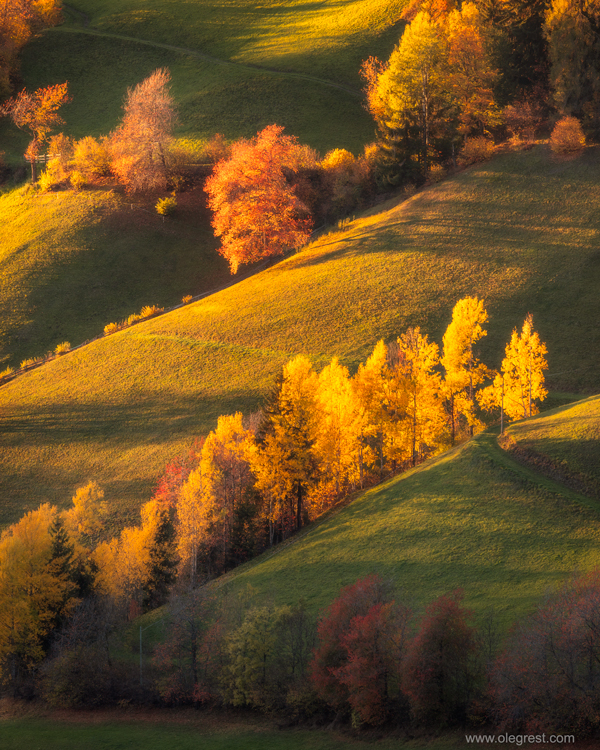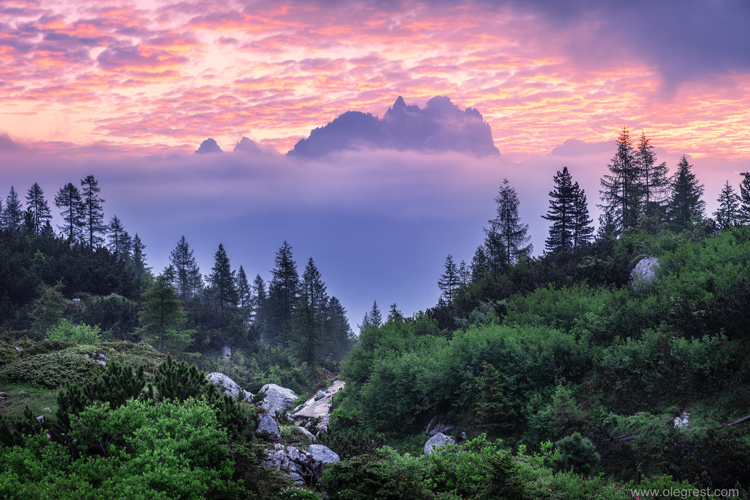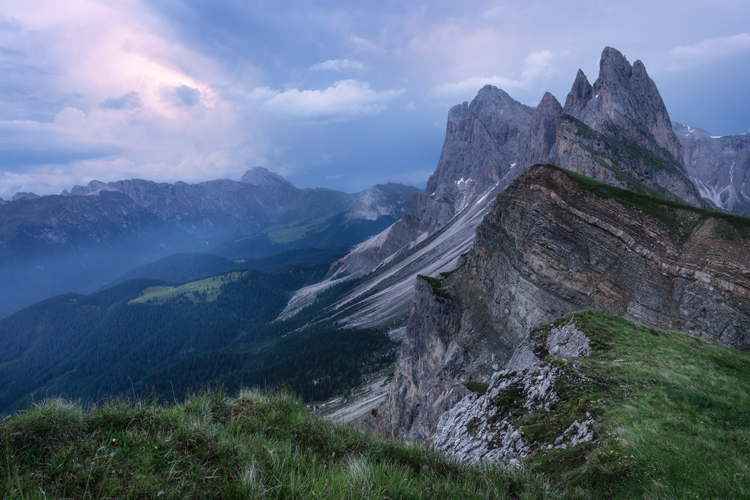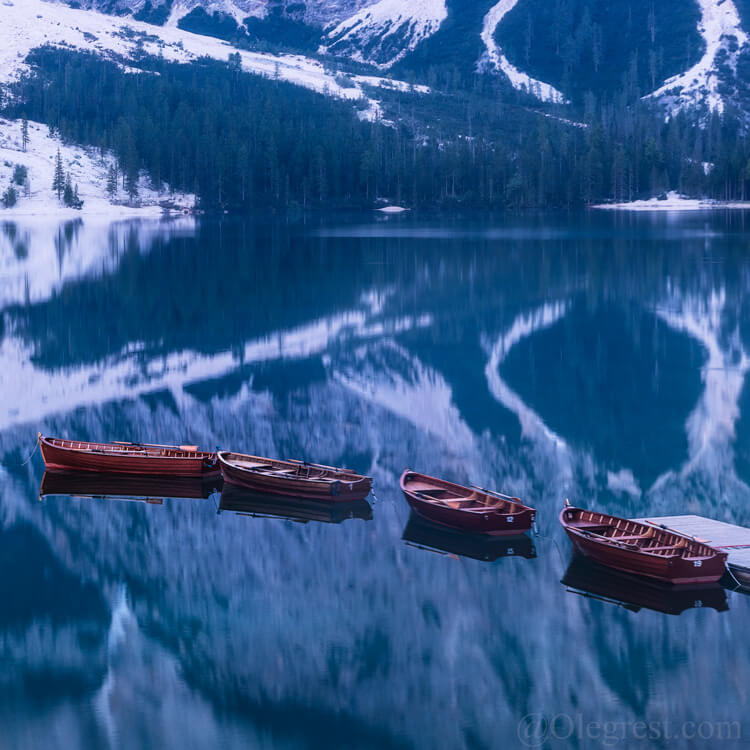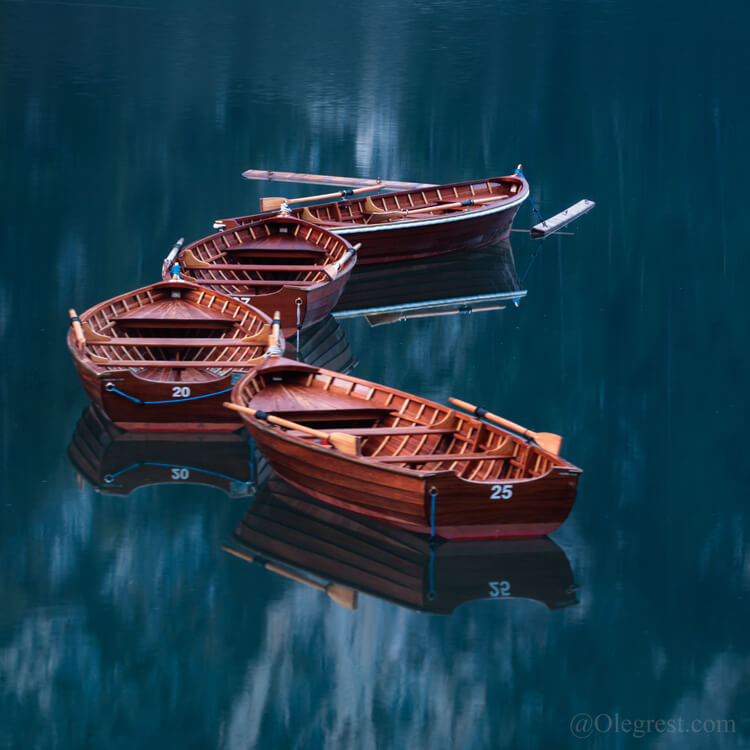 Day 5
After an early start, a bus ride and a 30-minute walk, we will arrive at an amazing destination– the highest valley in Europe, of mesmerizing beauty, with tiny wooden cottages, hills and mountains all around. In autumn this location has a special touch. The afternoon is reserved for one more place – Geisleralm with its wooden houses, Odlo mountain range in the background and a small lake. After photoshoot we will have a special dinner at Rifugio delle Odle. Cars are prohibitted here, a specially organized bus will drive us back.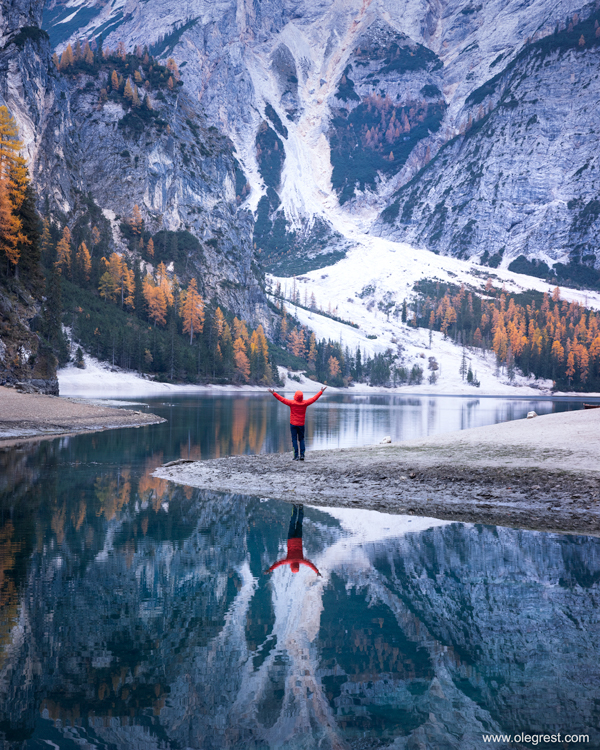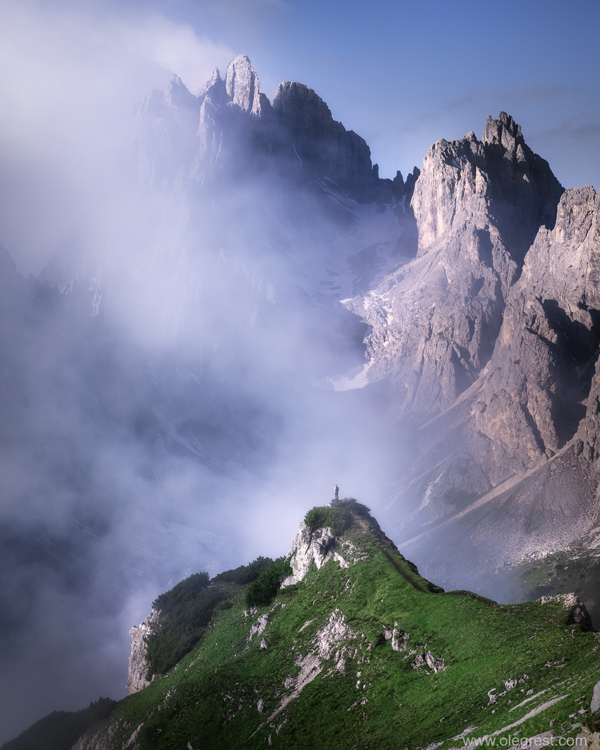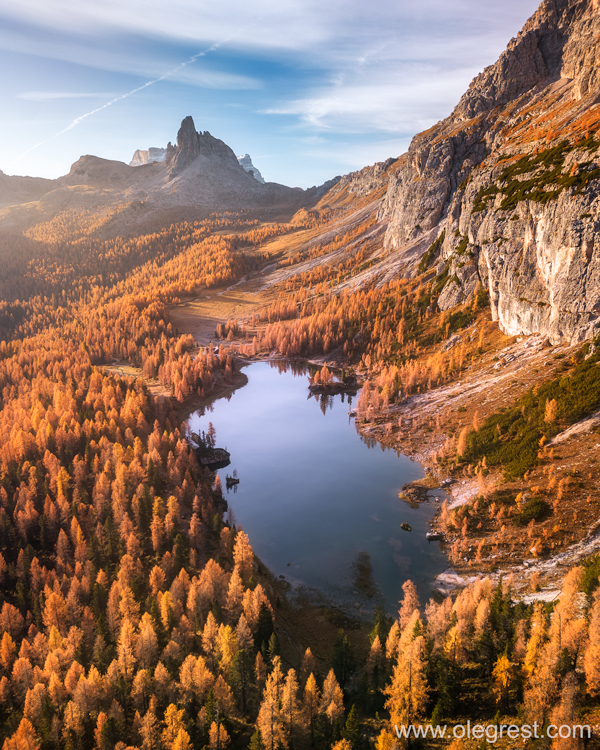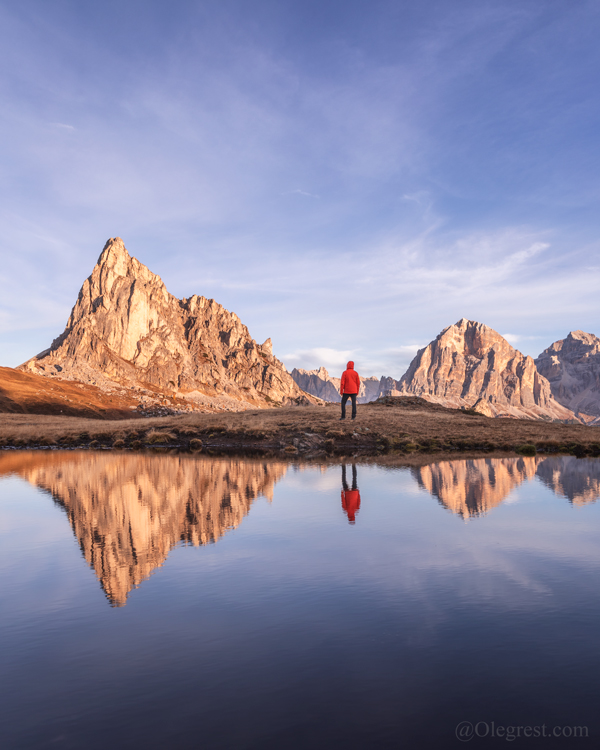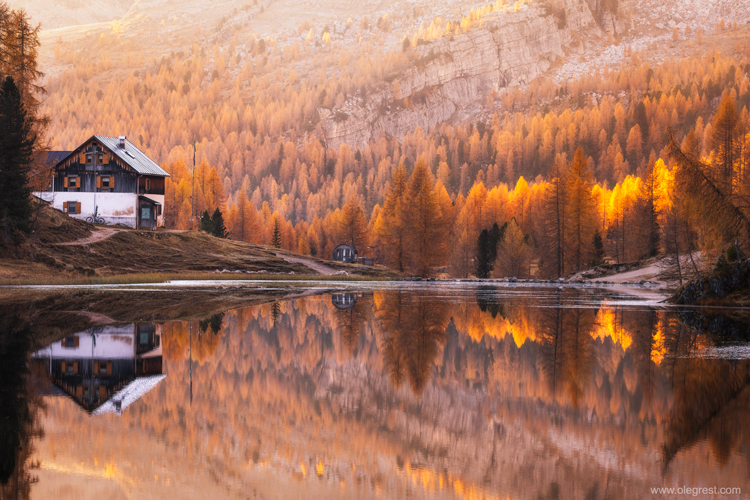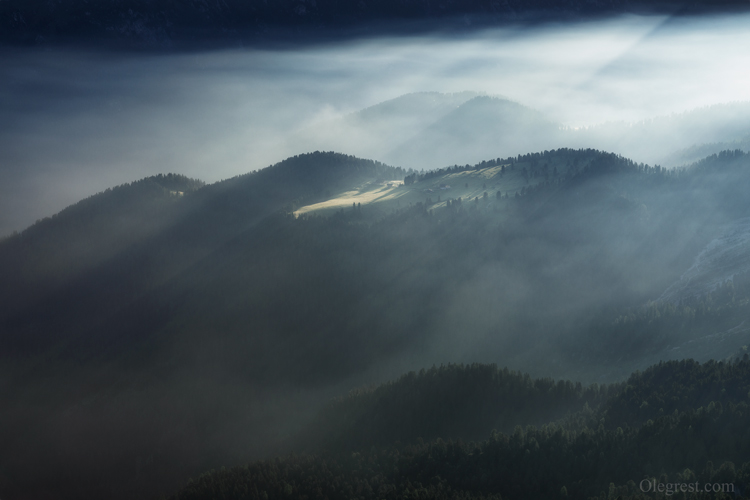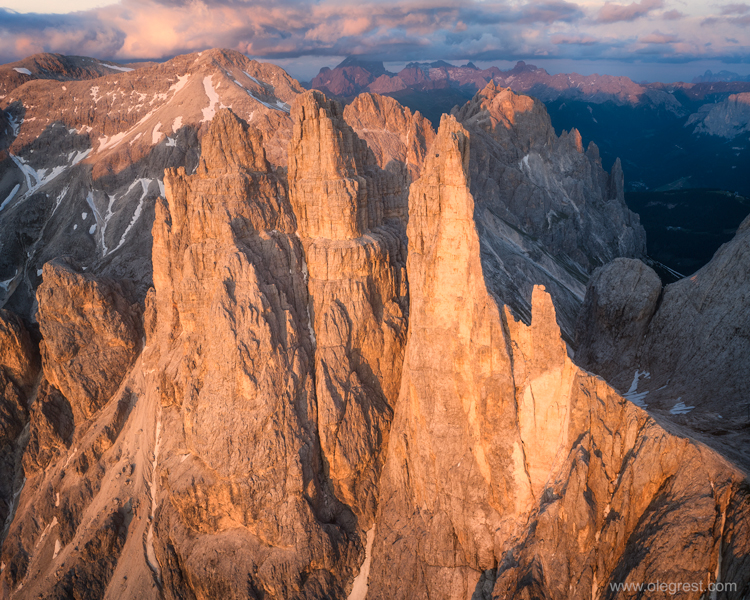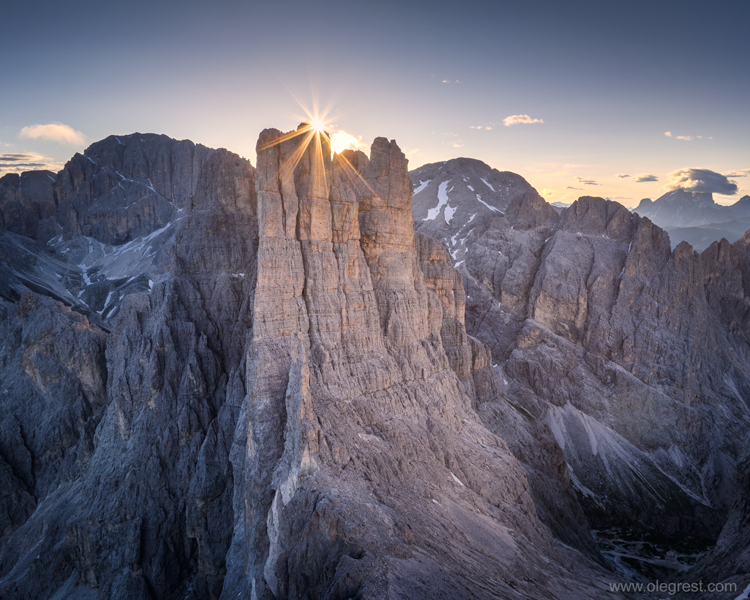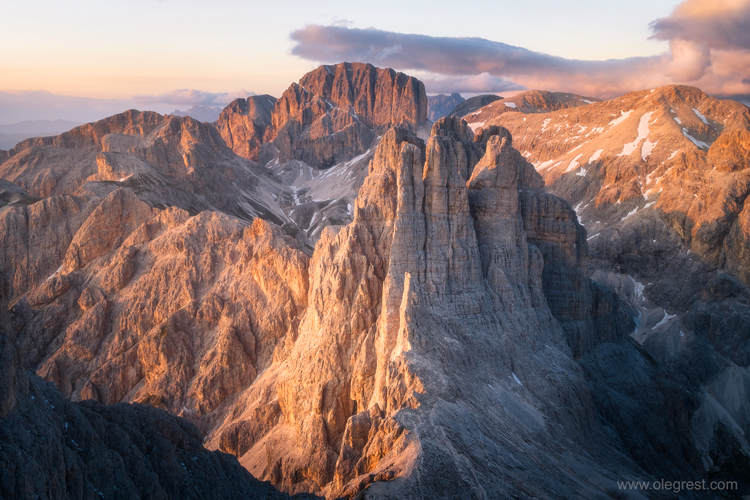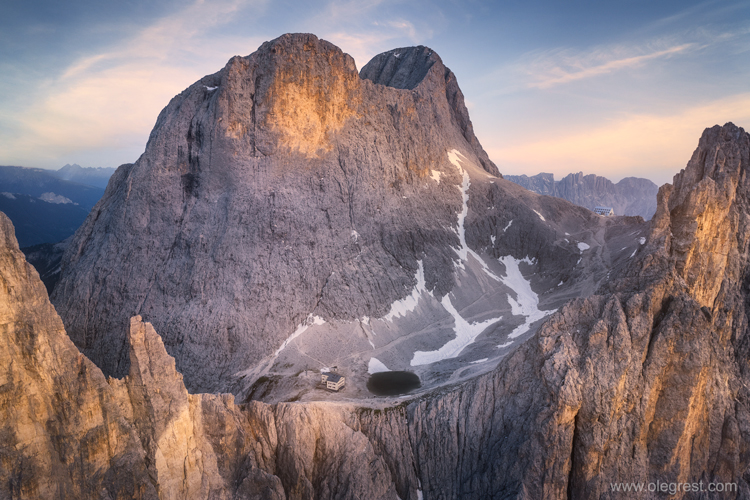 Day 6
We meet the sunrise near Val di Funes (our goal is St.Johann church) and then, after breakfast, we go on a day hike to explore a vast territory of Puez-Odle nature park, where we have sunset shooting on Passo delle Erbe.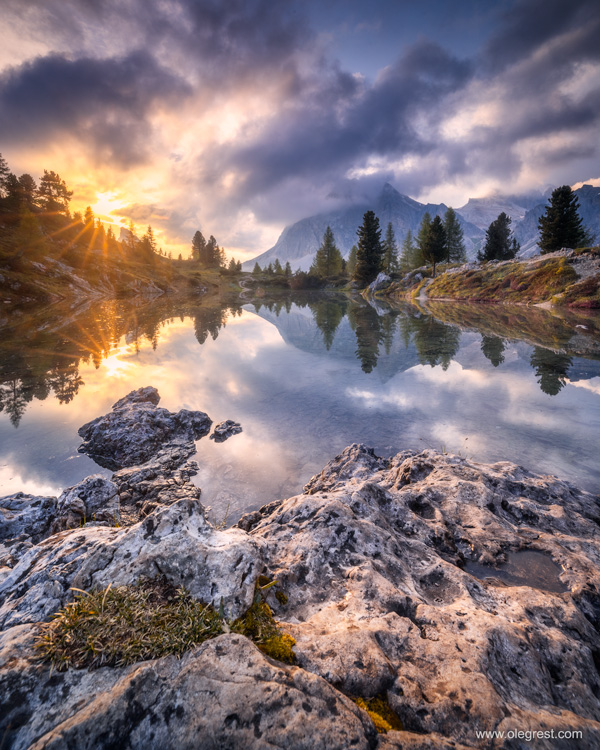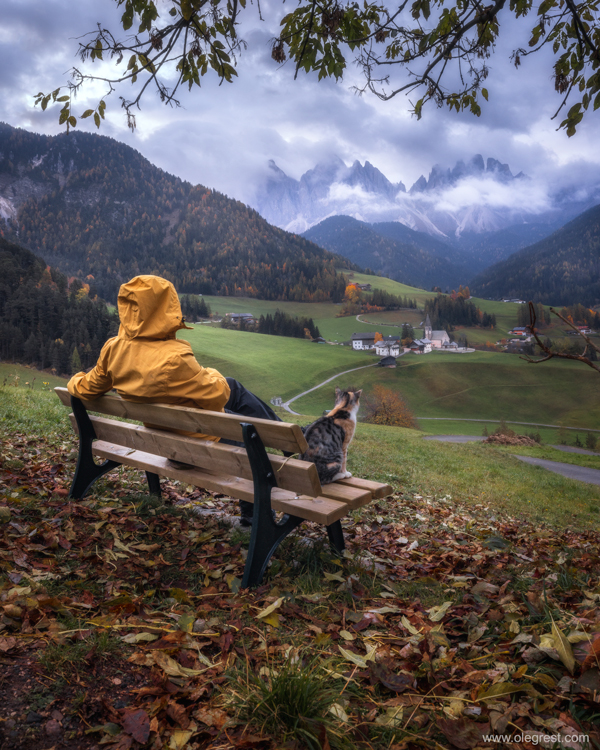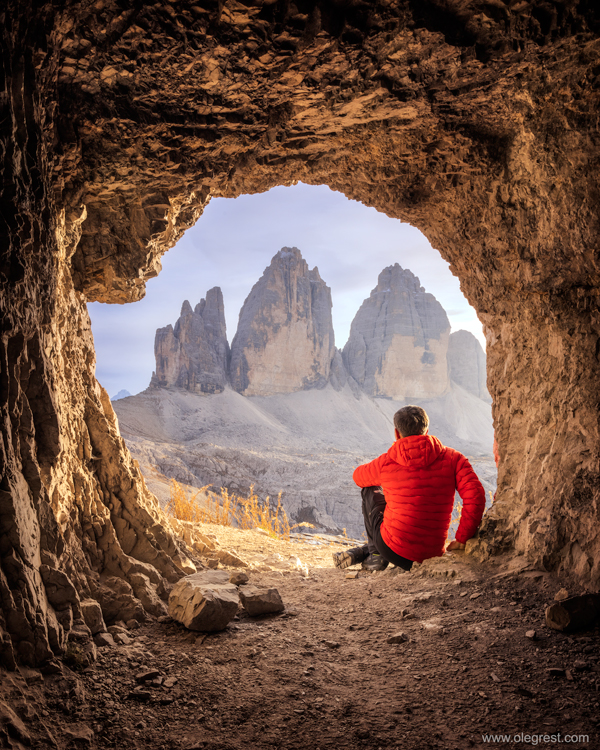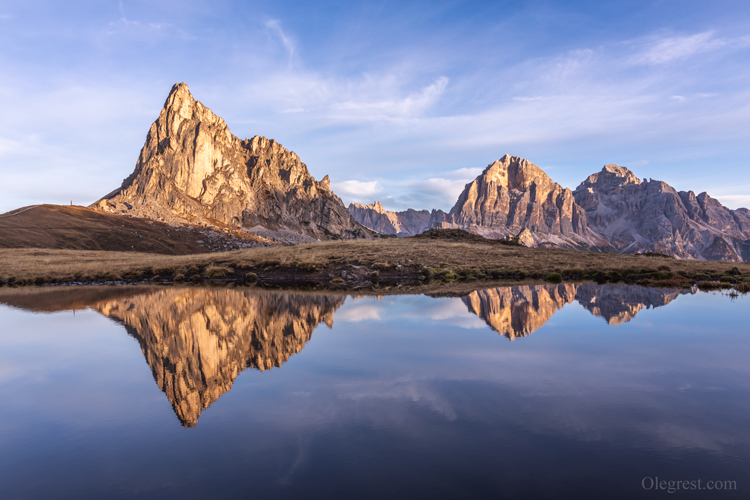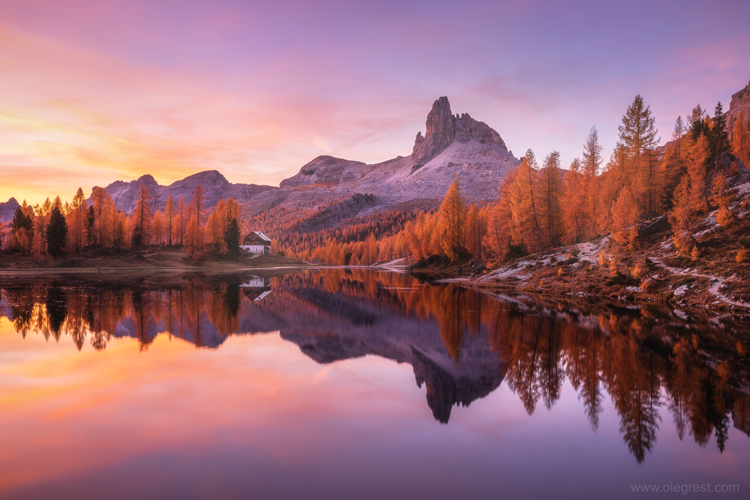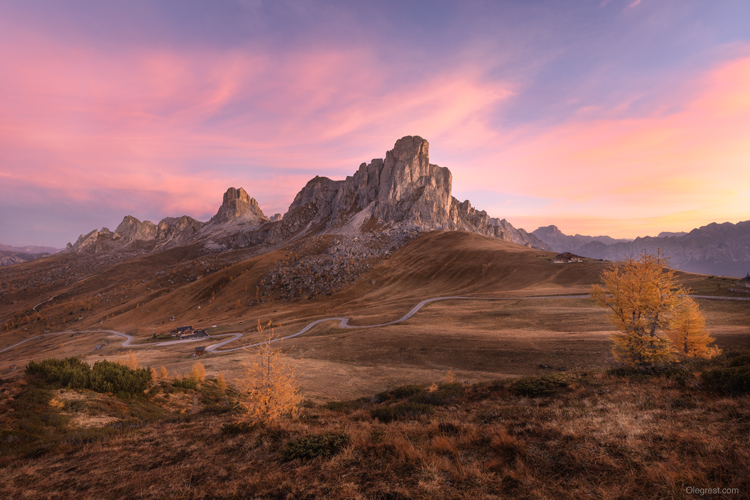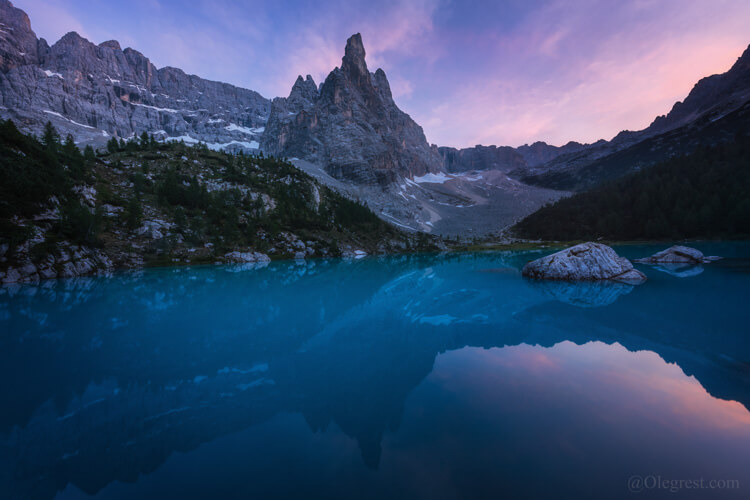 Day 7
This time we will be taking photographs of Santa Maddalena, Val di Funes, from a different position. We will take photographs of Santa Maddalena with Odlo Mountains in the background, this is one of the most beloved and attractive views in the Dolomites. It is time to go home! After breakfast we leave and arrive at Munich airport approx. at 3 pm.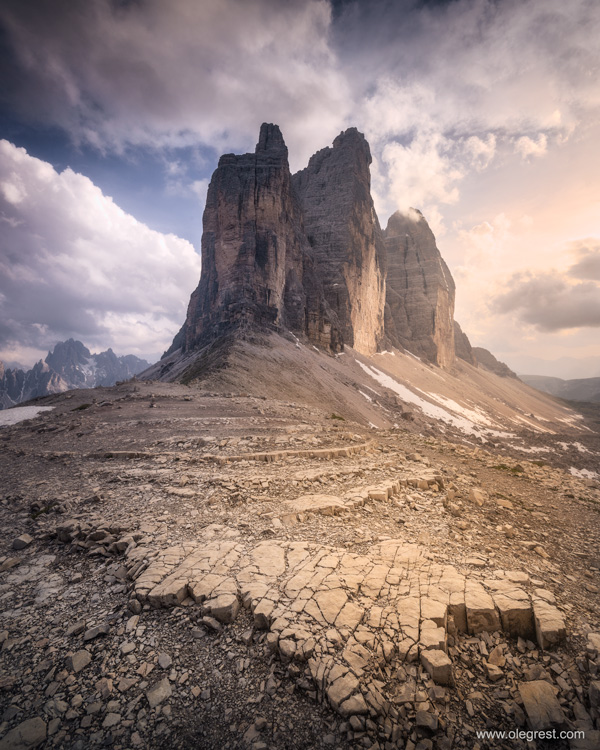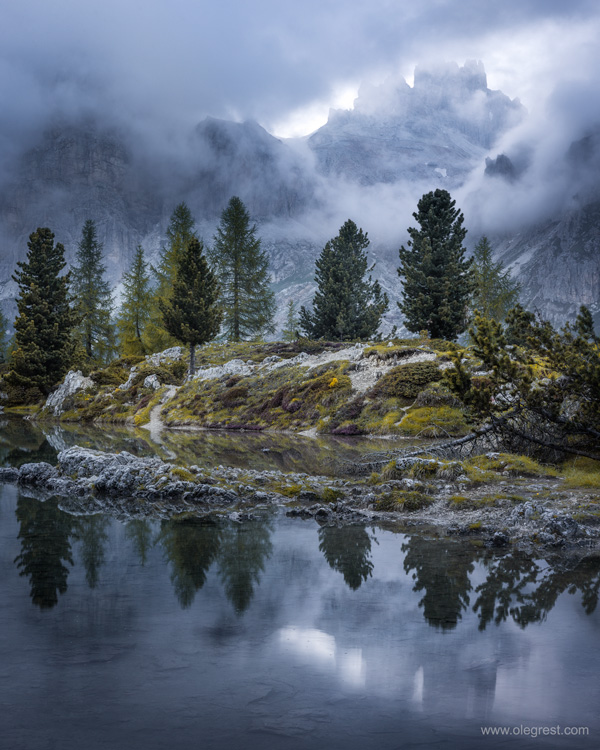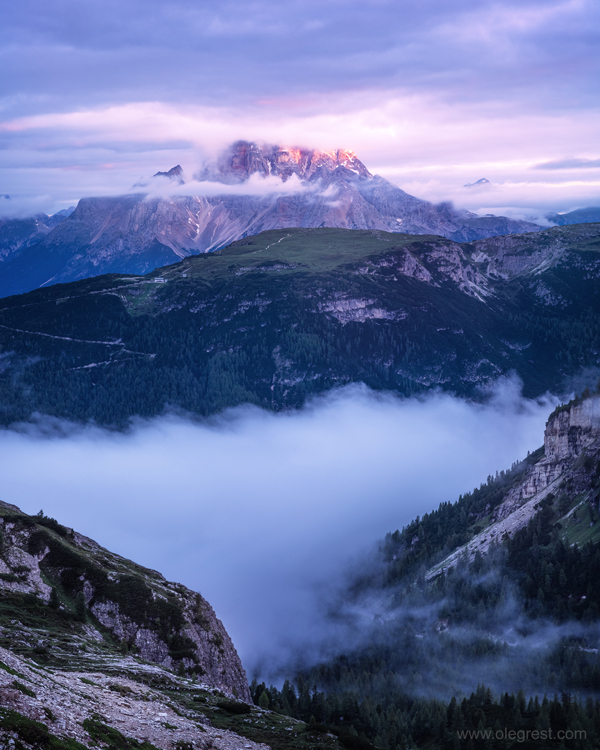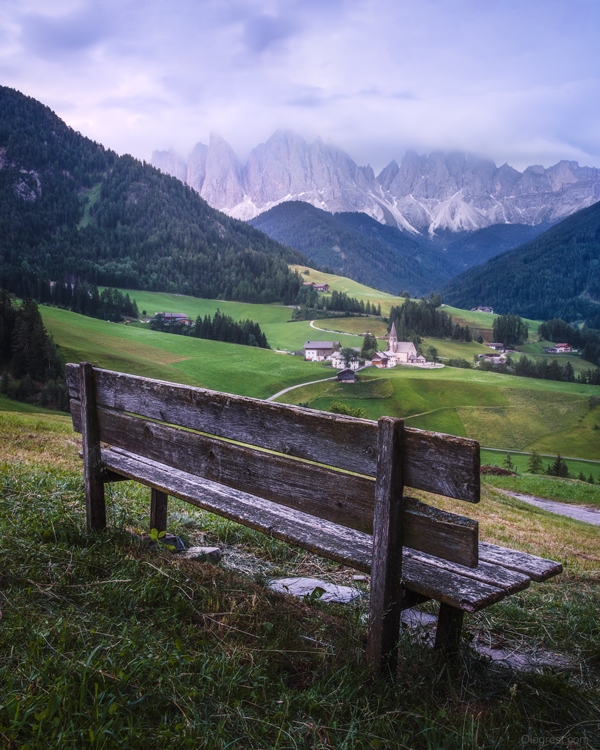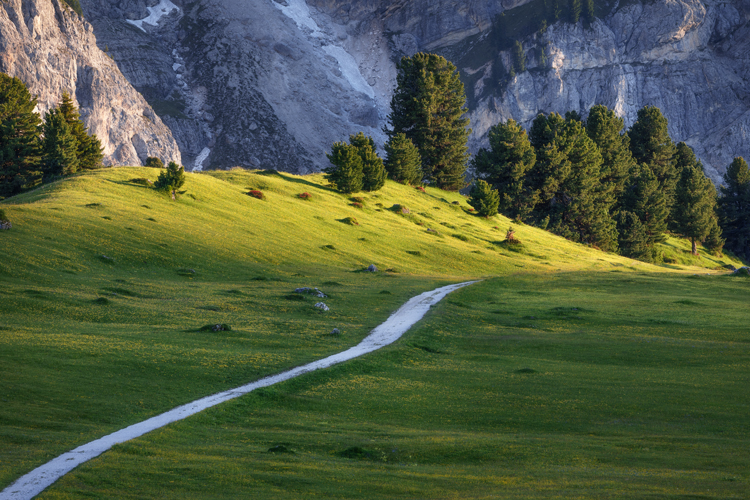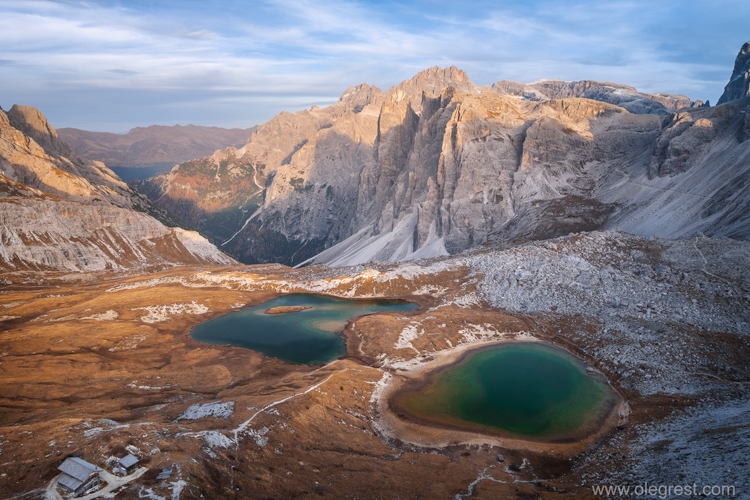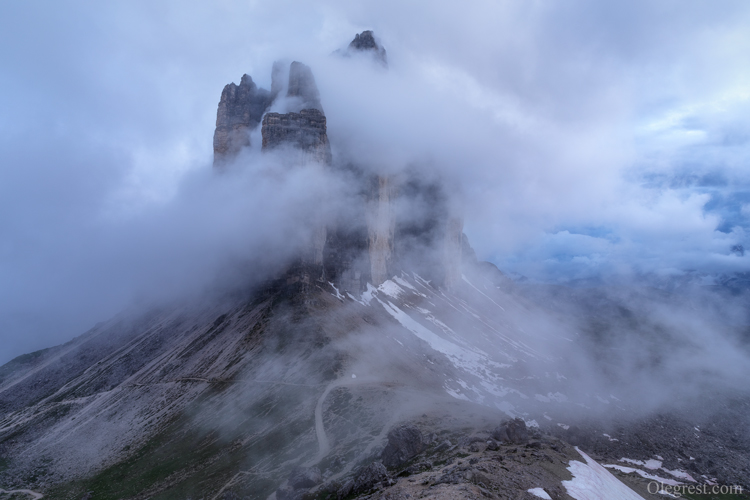 P.S. During our photography tour we might adjust our plan due to weather conditions.
Included in the price:
Guided by 2 professional photographers (English, Russian, French and Czech languages)
All transfers
Twin share
Breakfast
Processing sessions
Not included in the price and paid additionally:
Air / train tickets
Visa
Lunch/dinner
Extra-alcohol, snacks
Personal expenditures (souvenirs etc)
Single supplement +800€
Insurance
Cable car tickets, museum tickets
Anything not mentioned in the "Included" list
Photography gear:
Camera
Tripod
Wide angle lens (11-24mm or 16-35mm)
Middle range zoom lens (24-70mm or 24-105mm)
Telephoto zoom lens (70-200mm or 100-400mm)
ND filters (3, 6,10 stops), polarizer, GND
Memory cards
Extra batteries
Shutter release
Headlamp
Drone
Clothing:
Warm waterproof jacket
Warm waterproof pants
Warm waterproof shoes or rubber boots or protective waterproof overshoes
Casual clothing for dinners, processing sessions
Knitted cap
Gloves
Fleece/softshell jacket
Thermal underwear
Raincoat
A tour is considered to be booked if you received confirmation of availability and paid a deposit. The remaining sum is to be paid 75 days before the beginning of a tour.
In case of reservation cancellation 90 days before the beginning of a tour, cancellation charge is 100% of deposit, 60 days before a tour - 50% of the tour price, 30 days before a tour - 100% of tour price. If a tour is cancelled by me due to force-majeure circumstances, I return 100% of a paid sum to you.
Tour guides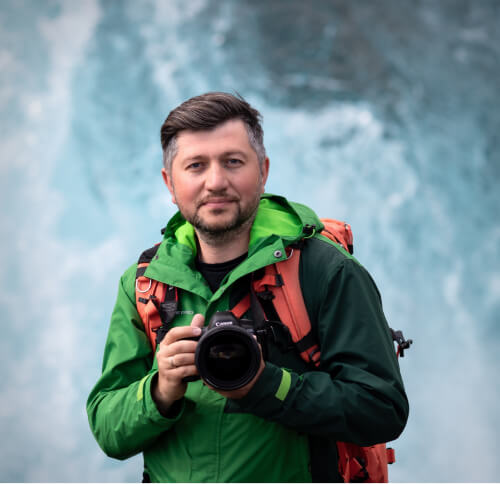 Oleg Rest
My name is Oleg Rest, I am a professional landscape photographer and traveler. I was born in Kazakhstan, the land of steps and severe climate. Since early childhood I was dreaming of traveling. I first took camera in my hands at 6, when my parents rented a Zenit film camera during our holidays on the Black Sea coast. I enthusiastically took pictures of my parents, later with my father we developed films in our bathroom and dried them on a rope. Now I shoot with a modern camera Canon R5, but nature and photography still inspire me the most. I have been to such amazing places as Patagonia, Norway, Iceland, Tuscany, Namibia, Slovenia, China, Moravia, the Alps and the Lofotens, Myanmar, Czech Switzerland and I wish to share my impressions and delight with you! Life is full of beauty. This is my motto. I am not a fan of sophisticated and time-consuming processing of photos. The best shot for me is the one that needs minimal processing. My main principles in photography are: Interesting composition Beautiful light Minimum of processing Nowadays it is hard to find a location where no photographer has ever been, that is why even in popular places I try to find an unusual foreground which makes any shot look in a new light. I have won several landscape photography competitions. My photos are published by Canon Czech Republic, Canon Ukraine. I am an ambassador of Lucroit filter manufacturer (Spain), H&Y (Hong Kong), software company Skylum (Luminar, Aurora HDR software) and backpack manufacturer f-stop (USA).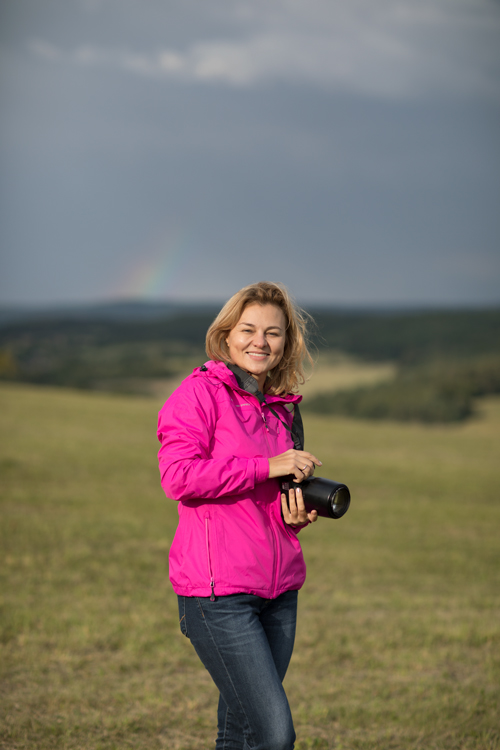 Maria Rest
My name is Maria. I am a portrait and landscape photographer. For several years in a row I have been travelling together with my husband and my camera all over the world. This has always been our dream to travel together sharing our love to nature and photography. We are now guiding photography tours together as tour leaders. I am happy to assist Oleg and to help participants of our tours with anything they might need.
Backstage